Professionally Trained Photographers
All of our photographers are trained to ensure all photos are taken at optimal lighting with the best angles.
Fast Turnaround
While almost all orders are returned within 24 hours, we guarantee you will receive your order within 48 hours.
Enhanced Image Editing
Every photo is edited for color grade, clarity and to straighten.
Blue Sky Guarantee
Even if shot on cloudy day, exterior photos will have nice blue sky.
Brand and Unbranded Virtual Tours
We provide two versions of the same tour, one with branding and one without.
No Image Limit
We put no image limits on our shoots. If a house needs 100 photos to showcase everything, that is what we will take, at no additional charge.
MLS & Print Ready Images
High resolution for print work and low resolution for the MLS.
100% Satisfaction Guarantee
You do not pay for your order until you receive the finished product. If you are unhappy with anything, please contact us so we can rectify it.
REAL ESTATE PHOTOGRAPHY
Look2 Home Marketing's real estate photography is always changing to provide you with the best images possible, but there are a few things you can expect to receive with every photography order. 1) Photos that are sure to stand above other listings, 2) Beautiful, true-to-life colors and 3) Flattering angles and views of each room. While technology is ever changing in the field of photography, Look2 Home Marketing strives to provide you with photos that are sure to stand out amongst other listings.
INTERACTIVE FLOOR PLAN
Look2 Home Marketing's Interactive Floor Plan is a detailed and accurate bird's eye view of a home's layout. Our team uses digital laser measuring devices to calculate the most accurate square footage for your listing. Rooms with their dimensions, doors, windows, appliances, etc. are depicted to give a potential buyer the information they need. Photo Icons are placed throughout the Interactive Floor Plan, portraying rooms from the angles your local provider used. Our Interactive Floor Plan allows for your listing to be toured from anywhere in the world!
TWILIGHT PHOTOGRAPHY
Look2 Home Marketing's Twilight Photography showcases a listing's outdoor lighting. Taken at dusk, Twilight Photography is an eye-catching addition to any listing's photography project.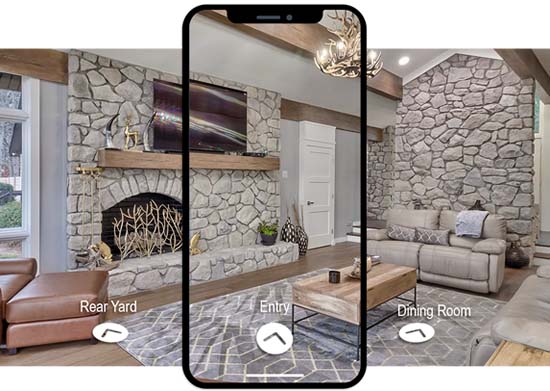 Look2 Homes has partnered with Zillow to provide you with 3D Home tours. This fully user-controlled tour allows for the potential buyer to move throughout a listing at their leisure with seamless views of the entire space. Your listing also gets premium placement on Zillow and Trulia.
Look2 Homes' aerial photography is held to the same high standards as its ground photography. Our photos capture the beauty and potential of land, water frontage or location that can only be viewed from the sky.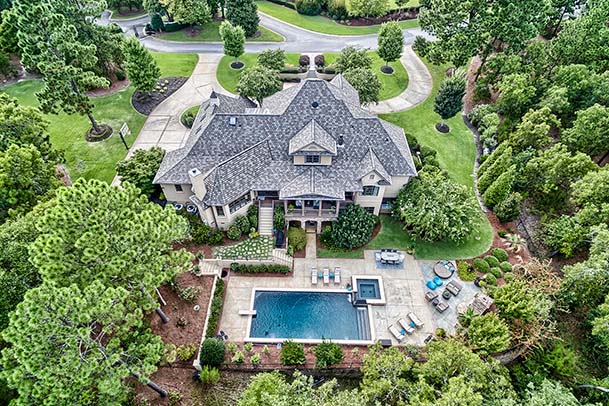 "I have used Look2 for my home photography since 2016 and have been impressed at their professionalism and timely service in helping take photos of my listings. I love the interactive floor plan and the photos are fantastic!

- Morris Lyles, ERA Wilder Realty